God Works Through People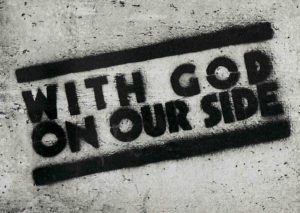 "
Truly, truly, I say to you, whoever believes in me will also do the works that I do; and greater works than these will he do, because I am going to the Father
.
" - John 14:12
A few nights ago, I prayed to the Lord to help me with my finances. My bank account keeps depleting, bills are piling up, and my PT job won't give me more hours. So out of frustration, I decided to have yet another talk with the man upstairs because I needed a blessing. And He sure did deliver.
About fifteen minutes later, I received a text from best friend asking about my car troubles. I had forgotten that I had vented about issues with my car days prior but she didn't. To make a long story short, she offered to help me and loan me some money.
I was hesitant at first and initially resisted it. I'm prideful and don't really ask anyone for help unless it's a life or death situation. Even so, I'll still try to find a way. But my best friend is stubborn and doesn't follow instructions. She also loves me and sent me the money anyway.
After hours of going back and forth because my pride & I were uncomfortable, I decided to just accept it. Once I came to terms with it, I had a realization -- that money she sent me was a blessing. God heard me and worked his magic through her.
I had to think about it. Why would my best friend out of the blue hit me up about my car issues? Our conversation was about taking a yearly vacation. And how was it that after I prayed, she literally hit me up offering to help? They say that coincidences are God's way of remaining anonymous. But this was too much of a coincidence not to know who was behind all of this.
I say this to say that God works through his people. When we pray, we have to take notice in how God is working. Yes, there will be supernatural incidents that occur to prove that your prayers were heard and answered. But most times, it will be subtle things and coincidences. I believe that God answers each prayer in ways He believes fit. For me, it was through my best friend. Who knows who or what it could be for you.
Pay attention to the signs. Connect the dots. Don't be like me and almost block your blessing. God's looking out for you. You just gotta look out for Him.
Blessings,
Soleil